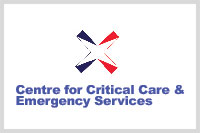 Center for Critical Care & Emergency Services at Padiyath Medicity Hopital Du Cinquantenaire integrate many specialties and diverse technologies, offering the possibility of survival to patients who are acutely and critically ill. They are designed and managed based on the fact that methodical organisation of Critical Care services influences important overall outcome measures such as mortality, length of stay and infection rates.
Our Center has doctors to handle emergencies round the clock. The dedicated resuscitation room has all the necessary equipment to stabilize patients. This will be the first emergency care center in Africa which has both Medical & Surgical ICUs in Critical Care Department.
The doctors are well trained to handle disaster or mass casualties, including poly trauma cases with the help of standardized protocols and procedures. Critical care offers 24/7 care to patients in potentially life-threatening conditions who need continuous monitoring to be carried out by a multidisciplinary team.