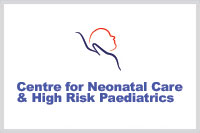 The birth of a baby is one of life's most treasured experiences. At Padiyath Medicity - Hopital Du Cinquantenaire our staff has created a warm and relaxed environment which allows us to support mother and family to share in the joyful experience of childbirth. The Center for Neonatal Care & High risk Paediatrics is responsible for the care of premature and critically ill infants born .The high level of care in NICU guarantees the best care for your baby. This level of support and care extends well beyond what would traditionally be expected, and covers a complete range of services from conception advice, antenatal care, safe delivery and care up to 12 weeks post birth.
Our Center has one of the largest, most well-regarded, and longest established Level III neonatal units in the. Our NICU has 25 beds out of which 10 beds are equipped for level 3 Intensive care, for managing very premature and sick babies. At Padiyath Medicity - Hopital Du Cinquantenaire we have a planned approach to pregnancies with added risk: Obstetrician, Neonatologist and Recovery Specialist involved in planning and optimal care even before birth. Padiyath Medicity - Hopital Du Cinquantenaire also does follow up services for special assessment of brain development and sense organs of babies born with added risk.
In The Padiyath Medicity - Hopital Du Cinquantenaire, there is a focus on excellence and finesse to provide the safest space for the child to recover from illness in the most evidence based manner. The architecture and engineering of this hospital has been custom designed for the newborn making the delivery of healthcare optimal and effective.