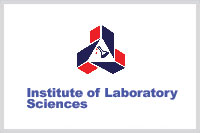 Institute of Laboratory Sciences at Padiyath Medicity- Hopital Du Cinquantenaire is a state-of-the-art department provided with the finest equipment for comprehensive diagnostic support to their clinical counterparts and a patient-centric approach.
We have a multitude specialty departments catering to both routine and special diagnostic requirements of the hospital, namely - Biochemistry, Cytogenetics, Hematology, Histopathology, Metabolic, Microbiology/Serology, Immunology, Molecular Genetics and Transfusion Medicine. These labs are equipped with some of the latest fully computerized state of the art equipments which ensure accuracy and dependability of the investigations done.We Are Proud to state that this is the first full integrated Laboratory with all equipment directly connected to the many Network backbone.
Padiyath Medicity- Hopital Du Cinquantenaire laboratories and Blood Bank follow rigid quality control measures and are participants in internal and external quality assurance programmes.